Seb paused his game last night and yelled into the kitchen, "Oh yeah, I almost forgot, tomorrow is Eskimo Day at school. Everyone has to dress like an Eskimo."
It was 10PM.
We pulled it off but it was 3AM before we climbed into our beds. A faux-fur blanket had been sacrificed to create the overshirt. A semicircle of the same fabric, hand stitched to the neck line, formed the hood. The boots were constructed from the remaining scraps of blanket, a can of spray-adhesive, and a pair of rubber rain boots.
For the spear, I removed our shower curtain rod and attached a butter knife to it with duct tape.
It had all come together and wasn't half bad: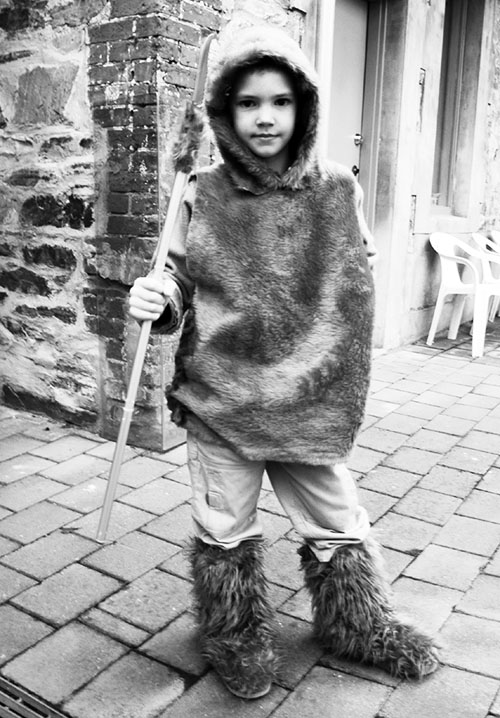 We were tired but made it to his school the next morning no later than our usual lateness. I walked Seb into class wearing his outfit.
It was 'Excursion Day' and everyone was dressed to go to a local quarry to learn about fossils. There was a permission slip in the bottom of his schoolbag that stated, "Please dress appropriately. It will be hot."